UNIZA membership in international organizations, associations, boards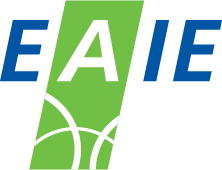 EAIE
A non-profit organization whose main objective is to support the internationalisation of higher education in European and global context. EAIE brings together professionals to create a global environment where everyone has the opportunity of education and mobility. It ensures the dissemination of information and supports and organizes conferences, discussions and network cooperation concerning significant problems related to the specific topics important to EAIE members as well as general problems of internationalisation of higher education.
IGIP
An association focusing on the exchange of experience and ideas in the field of engineering education and on the improvement of teaching methods in technical sciences. UNIZA participates in international symposia and seminars.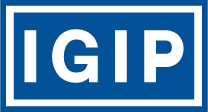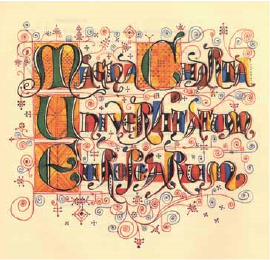 Magna Charta Universitatum
On 18 September 1988, at the Piazza Maggiore Square, the rectors of 430 universities solemnly signed the declaration "Magna Charta Universitatum". It was on the occasion of the 900th anniversary of the establishment of the University of Bologna – the oldest educational institution in the world. "Magna Charta Universitatum" highlights and legalizes the privileged mission of universities to develop education, science and culture. It forms common principles, uniform structure of educational process, criteria for the quality of education and other activities with a view to mutual recognition of diplomas. The solemn ceremony was held on September 16, 2005, before the Academic Senate in the historic Santa Lucia hall, in the presence of the members of the Bureau, College and rector of the University of Bologna Professor Pier Ugo Calzolari. On this occasion the rector of the University of Žilina Professor Eng. Ján Bujňák, Ph.D. signed the relevant documents.
EUA
UNIZA was admitted to the European University Association (EUA) in 2000. EUA is European organization that includes more than 47 European countries and has over 850 individual and collective members. EUA was founded on March 31, 2001 as the result of a merger between the Association of European Universities (CRE) and the Confederation of European Union Rectors' Conferences, and therefore as a representative of merged organizations, it has a leading role in Europe in the field of higher education. EUA focuses on creating European area for higher education and research. The main emphasis is on:
- unity of research and education based on common values of institutional autonomy, education as a social welfare and research as a basis for teaching,
- compatibility of European higher education with regard to educational standards and structure of individual institutions,
- convergence of European higher education environment to enhance the attractiveness of education in Europe and beyond.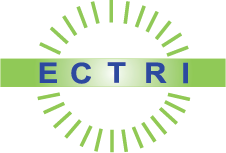 ECTRI
In 2013, UNIZA became a member of the ECTRI, the prestigious association of European transport research (European Conference of Transport Research Institutes). ECTRI is a non-profit association founded in Belgium in 2003. It brings together 25 institutes (or universities) from 19 countries. Its main objective is to strengthen European cooperation in the field of research and innovation in all modes of transport. ECTRI activities also focuses on the preparation of joint European projects. The main focus of cooperation is on activity of working thematic groups in which UNIZA still has large backlogs.
FEHRL
Since 2013 UNIZA has been a member of FEHRL. This forum of European National Highway Research laboratories and universities is an international association of more than 30 national research and technical institutes across Europe. The mission of FEHRL is to support and facilitate cooperation in research and provide high quality information and consultancy in the field of technologies and policies in the field of road network. Thanks to a direct connection to the association of directors of national highway companies, the FEHRL-affiliated institutions have the opportunity to be involved in solving current issues within specific or pan-European research and innovation projects.

EUROSIS
Since 2016, UNIZA has been a member of EUROSIS (The European Multidisciplinary Society for Modelling and Simulation Technology). This international association aims to bring together science and research organizations that focus on the field of simulations and thus connect academia and industry across Europe. The mission of EUROSIS is also the possibility to participate in solving current problems within European science and research projects with a focus on the field of simulations. EUROSIS is based in Greenbridge Science Park, University of Ghent, Belgium.
EARPA
Founded in 2002, EARPA (European Automotive Research Partners Association) is the association of European research and development organizations in the automotive industry based in Brussels. It currently has 49 members made up of commercial research organizations, national institutions and universities that are active in the field of transport and automotive sector. They actively contribute to the European Research Area and the EC Framework Programmes.
EARPA actively supports various European Technology Platforms (ETPs) and Joint Technology Initiatives (JTIs) in their efforts to define a common vision for future research, development and technology and in the creation and implementation of the European Strategic Research Agenda. As an independent platform, EARPA participates in strategic consultations at EU level in the areas of mobility, environment, energy and safety of automotive industry. EARPA provides its members with a platform for: discussion and exchange of information through its working groups and workshops; cooperation with relevant EU institutions and industry partners through annual meetings and workshops; initiation of new networks, projects and partnerships through joint meetings and collaborative research groups; further promotion of its members towards the EC, industry partners and the public through the EARPA website, organization of events and presentations.
The University of Žilina has been a member of EARPA since 2017. The main advantages of UNIZA's membership in EARPA are support for the creation of new networks, European projects, as well as access to technologies and advisory platforms in which EARPA members operate, such as ERTRAC (European Road Transport Advisory Council) and iCarSupport (ICT for Smart, Safe and Clean Mobility).
SDT
The main mission of the Association for Transport Telematics (SDT) is to achieve fast development of road, railway, waterway and air telematics. For this purpose, SDT creates an information platform and provides an information service in the field of transport telematics for various types of organizations (government and local authorities, automotive industry, technology and service providers communications operators, universities and research centres, system integrators, transporters, construction companies). SDT establishes contacts with similar foreign organizations (ERTICO, ITS associations, etc.) and also represents the membership in the Network of ITS National Associations (ITS Nationals). SDT also organizes educational activities and cooperates with government and local authorities in providing information services, professional education and forms of retraining in solving the employment problem.
The University of Žilina has been a member of the SDT since 2004. Through the SDT Presidium, it obtains information on all important conferences, congresses, events, projects or activities related to transport telematics in the Czech Republic and abroad.
TPEB
The Technology Platform Energy Security of the Czech Republic (TPEB CR) is an association of legal entities, of both public as well as private sectors, a scientific and research organization focused on the issues of energy- and cyber security and the related critical infrastructure protection.
Objective of TPEB CR involves promoting these interests in the aforementioned areas in such a way so that they reflect and implement the legislative requirements and also create an environment supporting the relevant projects and programmes on both national as well as international levels.
TPEB CR is an association that creates and stimulates a dialogue between private and public entities in order to identify the main threats in the environment with the subsequent search for their solutions.
This dialogue starts at the operational level of companies so that it clearly defines the requirements and conditions that the industry needs in finding solutions, building competitiveness in production and operation, as well as in the field of research. Bringing of these procedures into force and the subsequent certification in accordance with harmonized EU rules will allow innovative solutions that can be used at national and international level.
VUA
Representatives of universities from the Visegrad group and cooperating regions signed the Charter of the Visegrad University Association (VUA) on November 10-11, 2011.
Visegrad University Association was established within a strategic project "Sustainability in Agrisector of V4 Countries and Cooperating Regions" that Slovak University of Agriculture is coordinating with the support of the International Visegrad Fund. Apart from constituent members, universities and institutions from Thailand, India, Turkey, Moldova, Italy and Germany decided to support the idea of cooperation within the association and currently there are 43 full and 12 honorary members.
The main aim of the association is to link partner universities in order to provide quality education and scientific environment and to promote development of closer cooperation among the Visegrad group as well as cooperating regions respecting the neighbouring countries policy of the International Visegrad Fund in the field related to all aspects of sustainability.
Association will provide opportunities for a greater interaction and efficiency of Visegrad academic and research activities, for raising the profile of the region and strengthening the international cohesion of Central Europe as well as enabling relation to third countries, other regional groupings and international organizations.